Before we dive in to me waxing eloquent about Bourbon, I'd like to give you a little history lesson on Vandy followed by a demand for money for our 10 year reunion. Everyone knows that Cornelius Vanderbilt founded Vandy (he also never held the rank of Commodore, he just owned a bunch of ships and pretended to be a Commodore. Insane wealth apparently has some perks). In order to keep school spirit alive, he also founded the Reunion Cup (note: this is not at all accurate).
Every year the class with the highest donation percentage wins the Reunion Cup, and it is passed between the top 100 donors much like the Stanley Cup. The Class of 2004 is within striking distance of winning the coveted cup, and we need to get everyone to donate. An anonymous donor has promised $250,000 (no, it's not me and yes, this part is true) if we hit a certain percentage and we are almost there. Vanderbilt getting more money leads to higher rankings. Higher rankings leads to higher prestige and higher prestige leads to more and more people being confused by me having a degree from Vanderbilt. Regardless, you should want to win the coveted cup. So donate money.
http://reunion.vanderbilt.edu/reunion-giving.php

Always in my cabinet:

Old Forester Signature: This is my go to bourbon. If you asked me what bourbon tastes like, this would be my example. In Louisville, it's $35 for 1.75L. It's truly wonderful bourbon. The only better version is their Birthday bourbon. It comes out every September and is worth a try. It's the exact same mashbill as Woodford Reserve… which is odd, because I hate regular Woodford (the double oaked is great).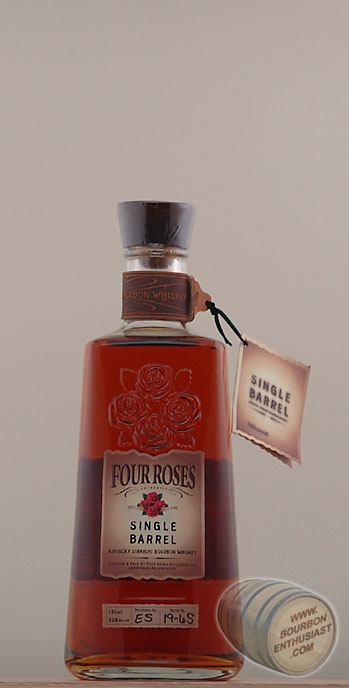 Four Roses Single Barrel: Depending on your taste, you have lots of good options with Four Roses. Personally, I'm huge fan of their single barrel. I usually pay $25ish for a 750 mL bottle. It's a nice high rye mix that works great on its own or in a Manhattan. They have limited releases that are extremely hard to find, but some stores will have a private barrel selection that is usually worth the money. I don't love the Small Batch but you might. The yellow label is a great mixer for the price.
Weller: I'm not a huge wheated bourbon fan, but I like to have one in the house. I will buy the best Weller I can find (12 year, then 107 proof, then Reserve). They range from $19 to $25 for a 750mL bottle and are worth the money. I don't think wheated bourbons hold up as well to mixing, but Weller is a great introduction to bourbon. It's like Maker's Mark but cheaper and better.
Rye: I like to have a bottle of rye in the house. I usually don't drink them straight, so I always go cheap. Rittenhouse or Old Olverholt are my two go twos. I have nothing bad to say about Bulleit Rye (their bourbon is made by Four Roses for now, that's changing, so who knows what will happen). It's a great mixer to have for manhattans and other cocktails. Rye + reduced Balsamic Vinegar + sugar + lime is one of the most refreshing cocktails I've ever had.
Limited Releases: Everyone and their mother has heard of Pappy. Seriously, my mom got me a bottle of Rip Van Winkle 12yr (technically, not Pappy). Limited releases have gotten more and more popular. You can hunt down a bottle of Pappy (everyone should try it, honestly, bourbon hunting is a fun game when you have a chance at success) but there are a number of other bottles worth going after.
George T. Stagg: Part of the Buffalo Trace Antique collection. This is one of the best bourbons I've ever had the joy of tasting. It is barrel proof (read: lots of alcohol) but the time in the barrel has mellowed it out significantly. It is the best bourbon I had the pleasure of trying in 2013. You can sometimes find Stagg Jr. which is released at the distiller's whim. It's not the same, but it's always worth a try.
Pappy Van Winkle: Does the hype match with the product? No. It's a great bourbon. It's not a $300, wait for hours in a liquor store bourbon. Last year, I literally sat in a store as number 7 on the list for 6 hours waiting on a truck. I finally gave up and went home. The truck delivered 4 bottles of Pappy 3 hours after I left. The year before, I easily picked up two bottles. Bubble, thy name is Pappy. It's great stuff, and a great aged wheated bourbon is a rare find… but you could buy Weller 12 with less hassle and for $25. It's harder to find now, but it's the same recipe, made by the same people in the same place. I suggest giving it a go before hunting down a bottle.
Other bottles: Four Roses releases a Single Barrel and Small Batch every year. They are always worth a try, despite the cost. Old Forester has the birthday bourbon, which is usually the cheapest limited release. It is a great bottle to pick up. It was in the running for best bourbon I tried this year, but the Stagg edged it out. Elijah Craig has a number of aged releases. I have heard amazing things about the 12yr barrel strength and the 18yr. I've heard the 21 and 23 are over oaked and over priced.